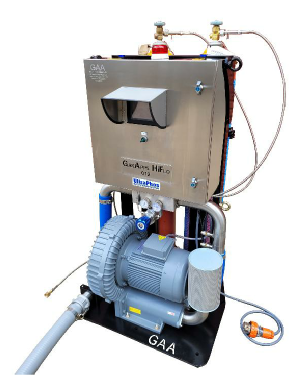 ©2023 GasApps Australia P/L. All rights reserved
GasApps now manufacture two sizes of Phosphine / Air gas dispensing Machines.
Our HiFlo Unit is used to mix, dispense, and inject a Phosphine / Air mixture into sealed grain storages from say 2,000t to 20,000t. This unit has a Ph3 delivery capacity of 6kg/hr. [1% Ph3 in Air].
MAX Flow Capacity = 6kg/Hr PH3 in Air
Weigh Approx 230kg
Both Lifting and TieDown Lugs
Delivery Hose : Ø63mm x 6m Long with Camlock Coupling
Self Leak Testing and Self System Purging
Twin-Cylinder Capacity With Auto Changeover - NO Part Cylinders Leftover
Twin-Scales Allows Gas To Be Dispensed By Weight
Target Weight Entered Through Touch Screen
Purge Gas : Clean CO² [<50ppm O²] (BOC code 082), CO² only used for Purging and Pneumatics and NOT for blending
Power Requirements: 415VAC 50Hz x 20AMP (5.5kW motor)
Inbuilt VFD (Reduces Motor Startup Current Draw)
For Use With UltraPhos Phosphine Cylinderised Gas ONLY
Weight: 230 kg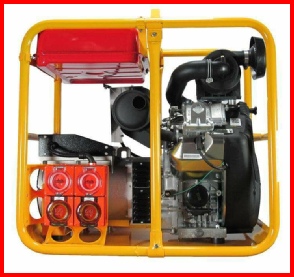 GasApps can also provide a suitable power generator ideal for operating the HiFlo machine.
The Briggs & Stratton Vanguard powered 13kW - 16kVA 27hp Electric Start Petrol Generator has a three-Phase 415V 50Hz 20A output with a long range 50L fuel tank
Weight: 135 kg
Dimensions (LxWxH mm): 900x500x650